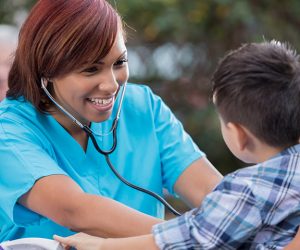 If you have a passion for community health or you have been personally affected by SCD, SCDAA encourages you to apply for community health worker (CHW) training. Our program offers comprehensive online self-paced skills training and professional development designed to give aspiring CHWs an opportunity to gain knowledge and experience in SCD related social service and healthcare fields. The main objective of the program is to provide both classroom and hands-on skills training in an effort assist community advocates in obtaining gainful employment and success in the workforce as SCD community health workers/promoters.
The training now offers two distinct training options. The training has a live version with the instructor over zoom that is help in the Fall and Spring. The training can also be taken independently over the online training platform at your own pace. 
The course is offered completely online. Training sessions are Mondays and Wednesdays from 11 am – 4 pm EST.
The training cost is $1,060 which includes access to training platform, materials, and final exam. (Limited number of partial scholarships are available).
For more information about the program or scholarships please contact Kevin Amado, KAmado@sicklecelldisease.org